AFRICAN TWILIGHT TRAVELING EXHIBITION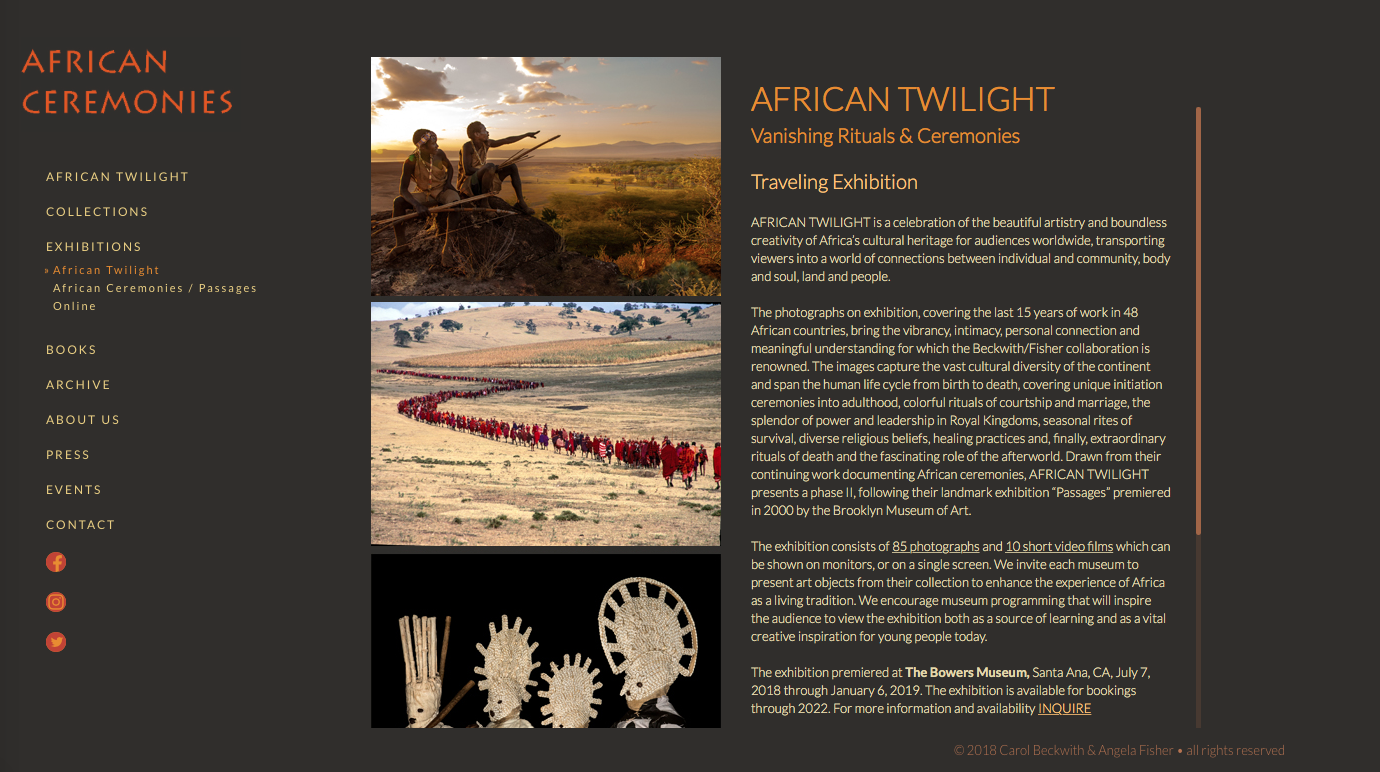 AFRICAN TWILIGHT TRAVELING EXIBITION OPENS AT BOWERS MUSEUM, USA
A masterpiece of storytelling, the multi-media African Twilight exhibit captures Africa's vanishing cultural landscape through images and video that illuminate the diversity and power of ancient tribal traditions.
Kire Godal has traveled with Angela Fisher and Carol Beckwith filming Vanishing Rituals & Ceremonies since 2003. Kire's contribution of 6 films from diverse African cultures is featured in this on-going traveling exhibition and lecture series.
AFRICAN TWILIGHT is a celebration of the beautiful artistry and boundless creativity of Africa's cultural heritage for audiences worldwide, transporting viewers into a world of connections between individual and community, body and soul, land and people.
https://www.africanceremonies....